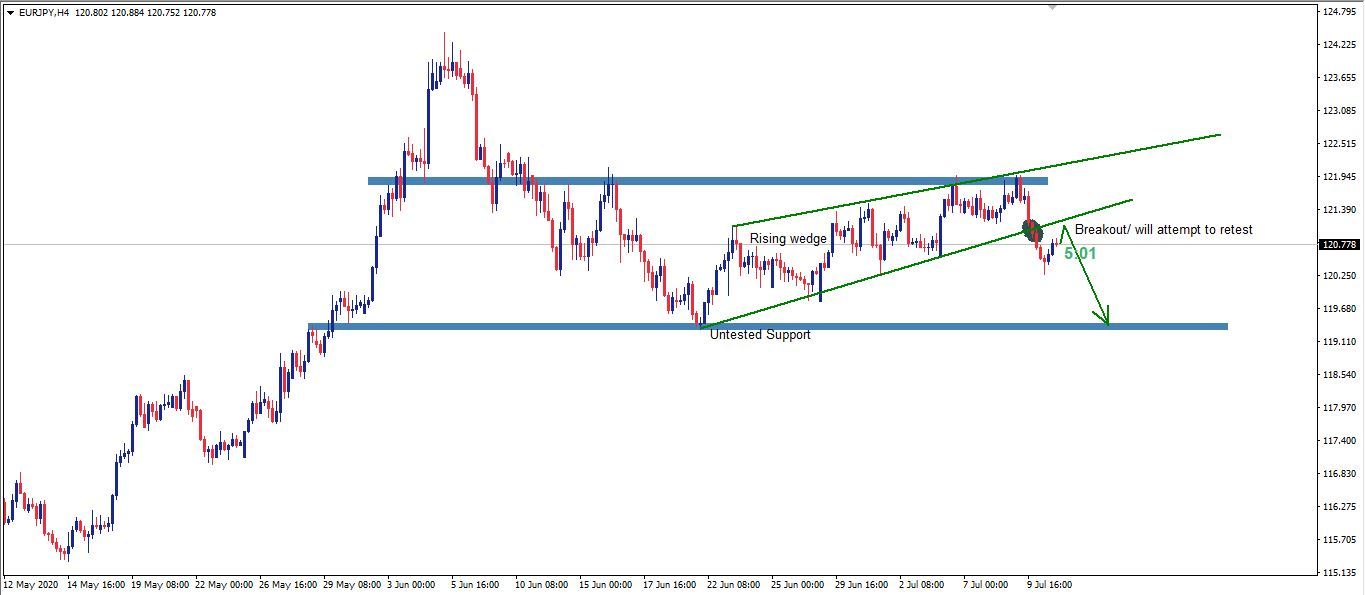 WARNING! THIS IS NOT A FOREX SIGNAL!!!
"Breakour already occured at our rising wedge. Might retest the trendline then continue to go down. We are targeting the previous untested support. "
FOREX TRADER PH takes no responsibility or liability for losses or damages of any kind resulting from or in connection with our website. JUST REMEMBER, ALWAYS TRADE AT YOUR OWN RISK!!!