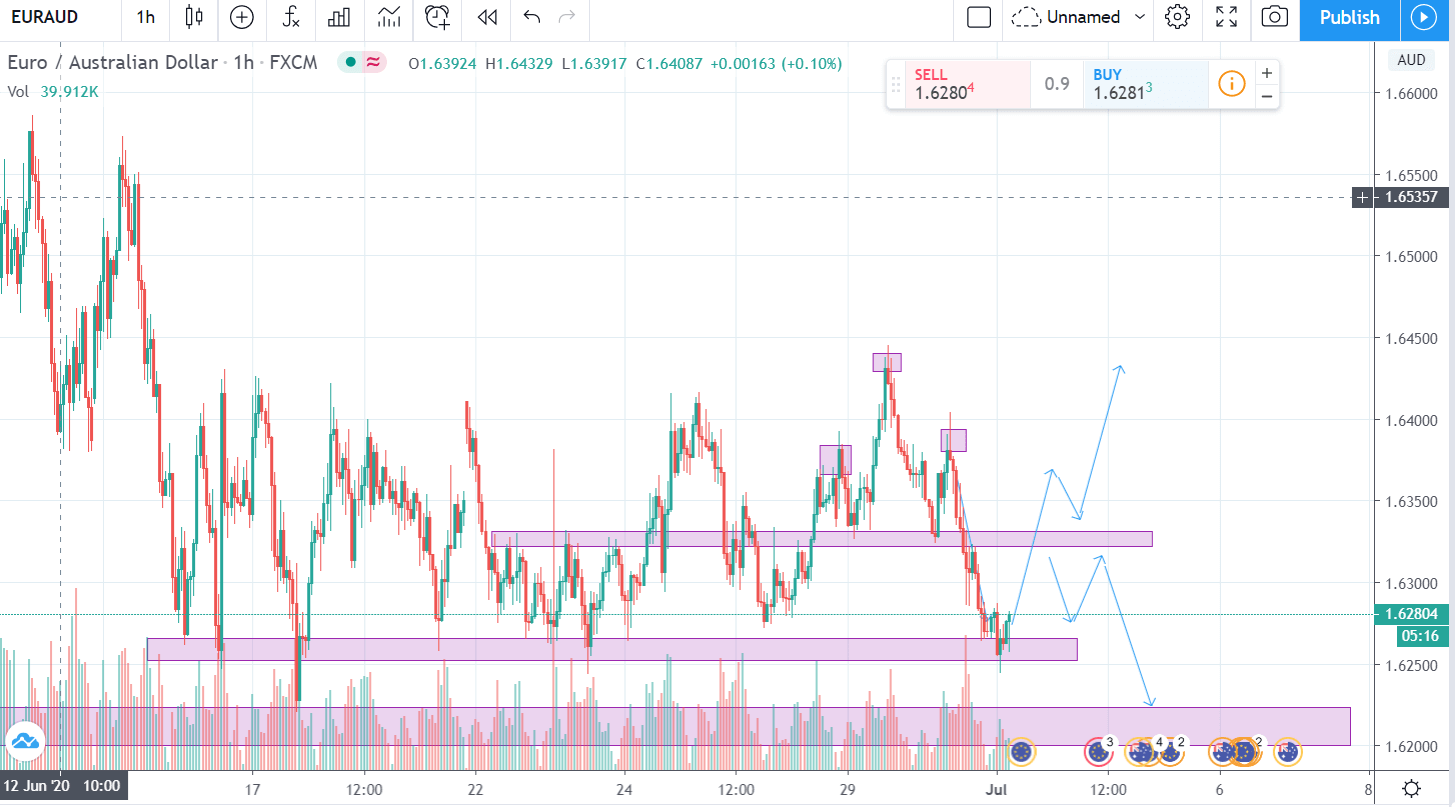 WARNING! THIS IS NOT A FOREX SIGNAL!!!
"Two possibilities can happen on Euro Aussie pair based on our opinion. Market Structure is telling us that the price will be rejected at the support level. The market is currently sideways and it is expected to go bullish on a short term and or it can be a retracement before going down."
FOREX TRADER PH takes no responsibility or liability for losses or damages of any kind resulting from or in connection with our website. JUST REMEMBER, ALWAYS TRADE AT YOUR OWN RISK!!!